What is the memeing of this?
This meme is a parody of a clip from an episode of The Oprah Winfrey Show in which the entire studio audience is given a free car. Here is the original clip: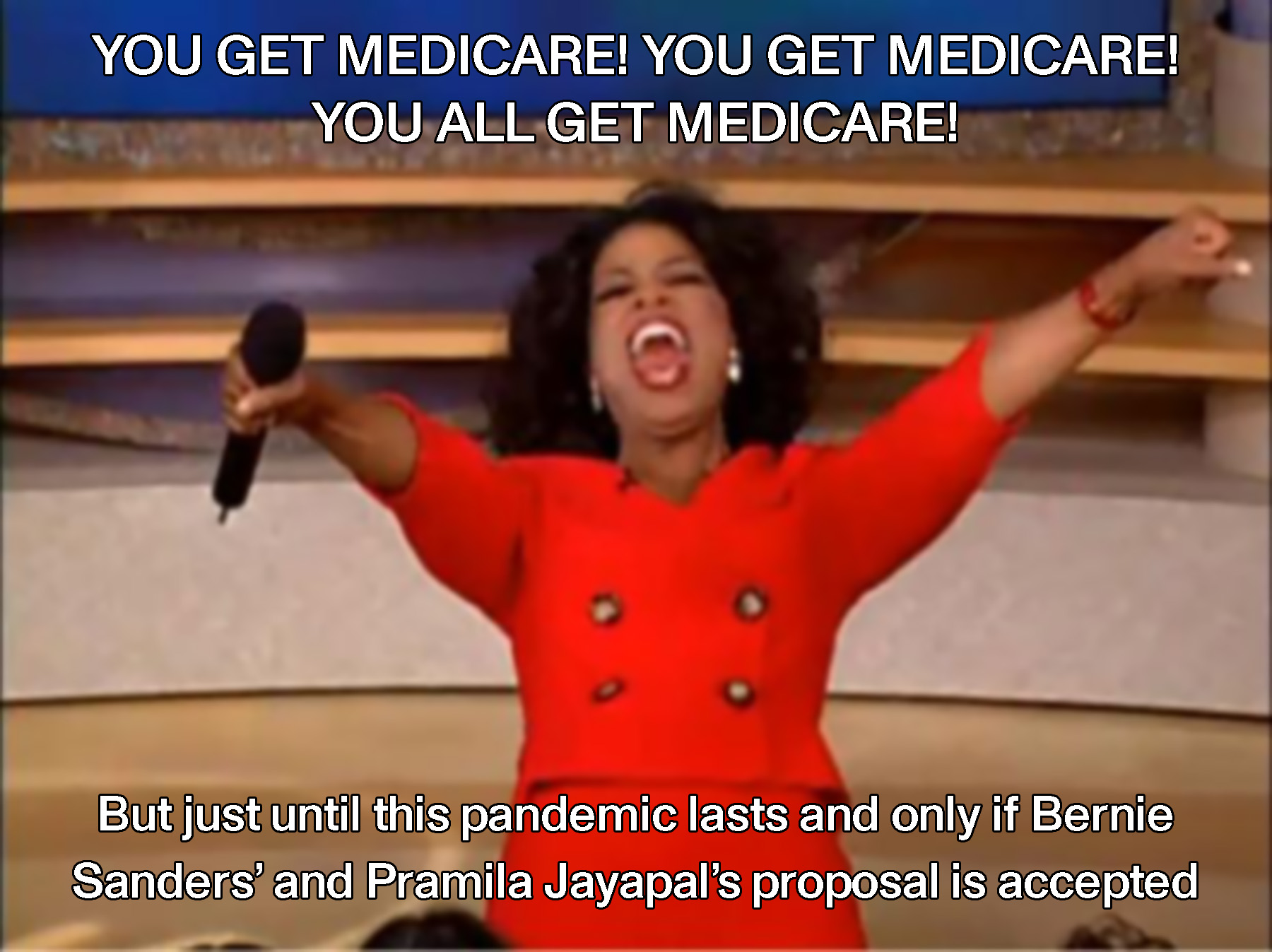 Sen. Bernie Sanders and Rep. Pramila Jayapal proposed an emergency version of their "Medicare for All" legislation on Friday.
The newly proposed Health Care Emergency Guarantee Act would have Medicare reimburse all out-of-pocket costs for both insured and uninsured Americans throughout the coronavirus pandemic.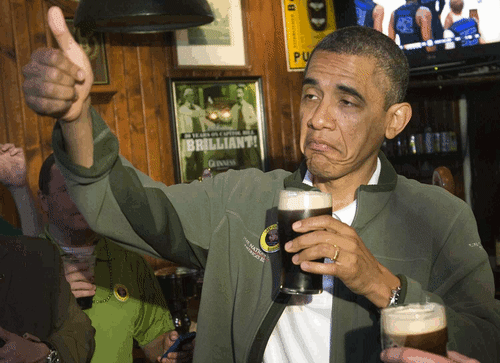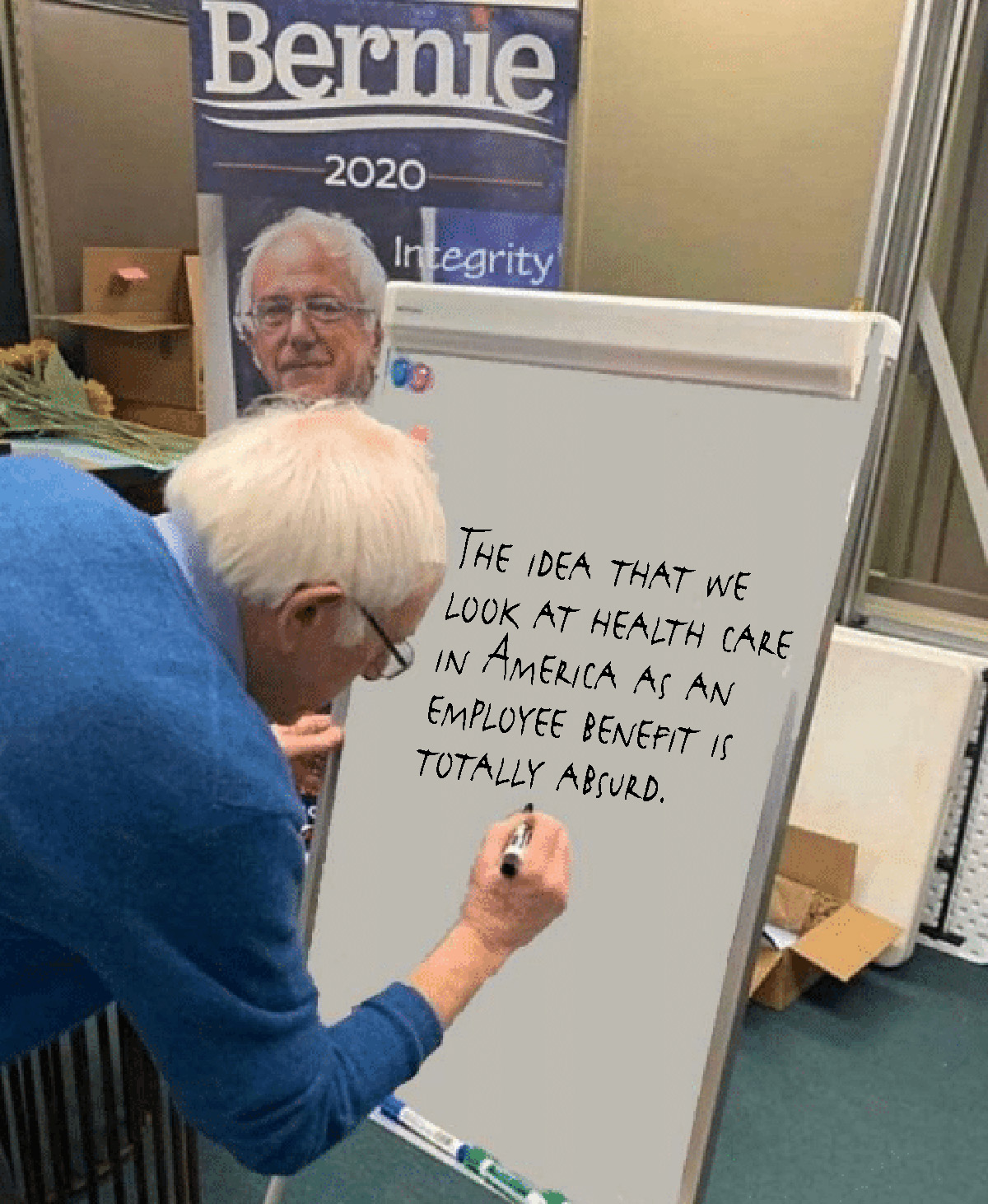 Due to this pandemic, a lot of people have lost jobs. This bill would cover these people and other Americans while the pandemic lasts.
For the uninsured, the bill would cover "any health care items and services that are medically necessary or appropriate". So if you're trying to get a nose job, it's not going to be covered. Just FYI.
For the insured, the bill would cover deductibles, co-payments and any cost-sharing burdens patients have.
What is the memeing of this?
This clip is from EastEnders, a British soap opera created by Julia Smith and Tony Holland. Here is original video it comes from, where Vanessa, the woman in white, finds Tanya, a woman who Vanessa's husband is having an affair with:


The emergency coverage would last until the Food and Drug Administration approves and widely distributes a coronavirus vaccine.
If you want to know more about this story, here's a link to the full article: Bernie Sanders Proposes Emergency Version Of 'Medicare For All' For The Pandemic